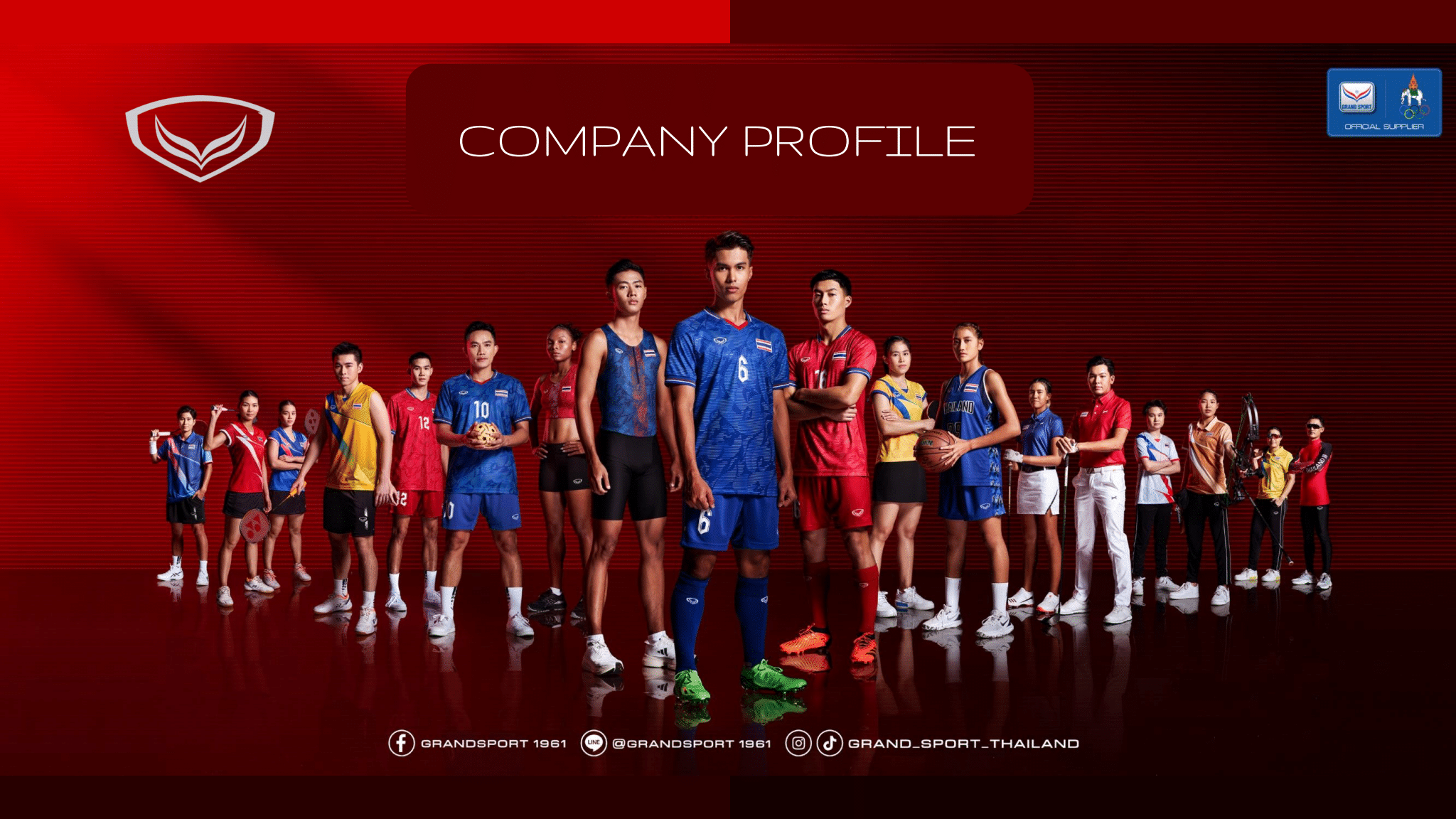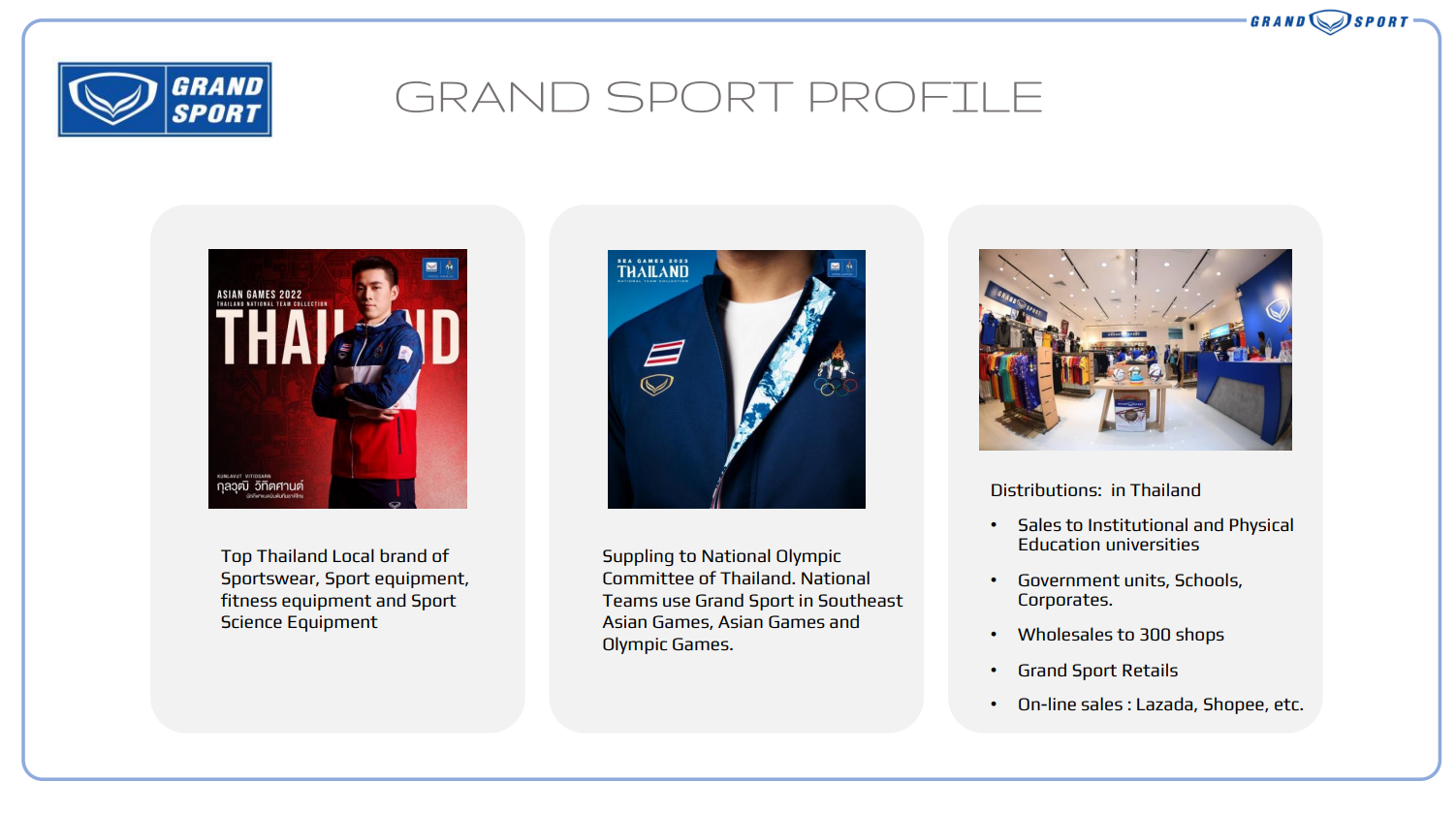 Grand Sport Group Co., Ltd
is manufacturer, seller and distributor of sportswear and sport equipment under the brand " Grand Sport " which is one of the leading Thai brand. With 62 years of experience in sport industries, Grand Sport has been trusted as sponsor to Sport Organizations, Sport departments, Sport Associations and leading Sport Clubs of Thailand.

With international quality, "Grand Sport" is also the sponsor to sports associations and sports clubs in different countries. Regionally, we were the official sponsor to AFF Suzuki Cup 2018 and AFF 2019.

From the trust that the Grand Sport has been chosen to support every level of the foregoing, this renders Grand Sport to continue the development of design and quality of the product in order to leverage the Thai brand to become ASEAN's brand and emerging in ASEAN and international sport market.